Working Together to Rebuild Louisville
Working together improves the lives of those affected by the Marshall Fire

Louisville is our hometown and Superior is our backyard.
Places where we've been proud to build for the last 10+ years.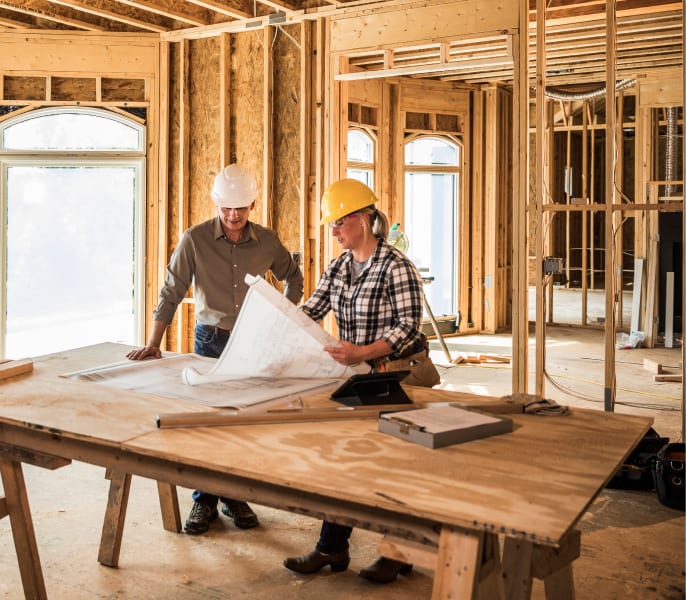 Since the tragic events of December 2021, we have been working tirelessly to create a path forward for our Superior and Louisville neighbors who have lost their homes in the Marshall Fire.
Our Boulder Creek team has had hundreds of conversations to better understand the needs and desires of those seeking to rebuild. We are currently finalizing floorplans and readying processes to move forward with those who may want to rebuild with us.
Because of the size and scale of the rebuild efforts, the next steps continue to remain a work in progress. We are doing our best to keep those who are interested aware of our current status with the most recent information. Whether we ultimately rebuild 10 homes or 100, in two neighborhoods or ten, we are committed to providing a new home to those neighbors that choose our team.
How we can help
Boulder Creek Neighborhoods is a "production" home builder… but what does that mean?
We offer a collection of floorplans, each with a set of structural options to choose from. To make building your new home as efficient as possible, we do not offer the ability to make "custom" changes (for example: wall, door, window, cabinet layouts, etc.). This approach allows us to deliver your home in a timely fashion with our high building standards intact, and your expectations satisfied.
Our approach to rebuilding
We have a robust interior selection and finish program called in which you have the opportunity to personalize your home with individual tastes. These programs have been crafted over the past 15 years by listening to homeowners and cultivating strong vendor & supplier relationships.
Once construction has started on your new home, our qualified and personable team will update you weekly on current status and next steps. In addition, there will be several on lot meetings in which we will educate you on the construction of your home.
Every Boulder Creek home comes complete with a One Year Limited New Home Warranty and Six Year Structural Warranty. You will be supported after hand over by our dedicated Customer Service Team,and 24hr a day.
Rebuild Timeline
Below are some key points in time during the rebuild process.
Information Gathering & Resident Interviews

Sign Letter of Intent (LOI) with Boulder Creek

Preliminary Site Work: Soils Testing / Lot Fit & Surveying

Options: Final Structurals, Interior Selections & Finishes (The Fun Part)

Contract with Boulder Creek

Lot Ready: Lot Specific Plot & Foundation Plans. Municipality Buildable Lot.

Start Order & Final Pricing: 45 Days Prior to Construction Start

Meetings & Orientations During Construction: Pre-Construction Start, Foundation Backfill, Frame Complete, Pre-Drywall, Pre-Flooring

New Home Orientation / Move-In Review

Key Turn Over & Warranty Orientation
Louisville and Superior Rebuild Neighborhoods
Contact us to see how we can help
Please provide us your information so that we may be in
touch to determine if we are the right builder for you.
Connect with us
Contact us to see how we can help
Please provide us your information so that we may be in
touch to determine if we are the right builder for you.
Questions?
We're here to help